Welcome to the French-American Innovation Midwest (FAIM) 2020 digital experience! Connect with speakers & attendees, access all session recordings...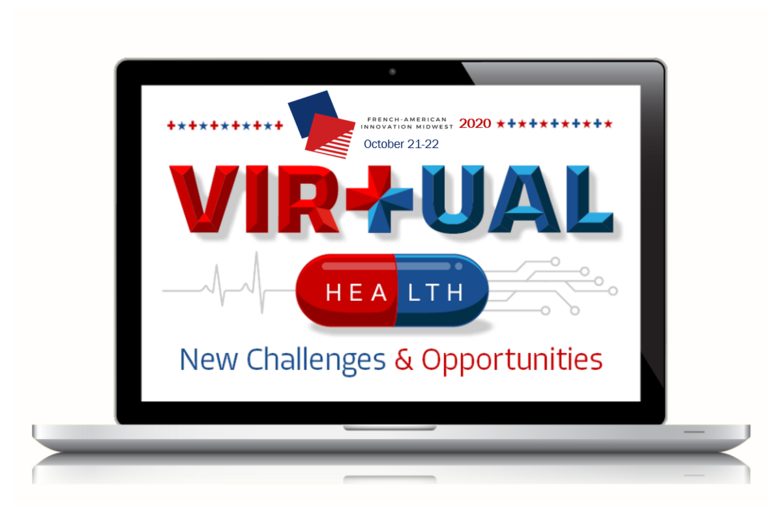 French-American Innovation Midwest (FAIM) is a dynamic collaboration to showcase the best of French-American joint initiatives in science, technology, education, innovation and more.

Our 2020 event is an interactive online experience focused on the timely theme of "Virtual Health: New Challenges & Opportunities." Join medical experts, health professionals, and technology innovators to explore the issues and impacts of healthcare in our digital world.
REGISTER NOW!

The French-American Chamber of Commerce, Minnesota Chapter, FACCMN, is organizing this year's FAIM 2020 in collaboration with the FACC Midwest Chapters. We are independent, non-profit, non-governmental and member-driven organizations. Our collective mission is to support French companies seeking to invest in or gain knowledge of the US market, and to help American businesses connect with French companies and business clusters. We are proud members of CCI France International (CCIFI) with 126 chambers in 95 countries, a unique network designed to support French business communities abroad with Our International network counts over 38,400 member companies, 1,200 bilingual staff and 102 business centers.
Would you like to support our non-profit organization? BECOME A MEMBER
Increase your organization's visibility: SPONSORSHIP OPTIONS
Several Options to Increase Your Visibility!
Thank you for your sponsorship
The following Midwest chambers of commerce are co-presenting FAIM 2020