Work in France
France - USA J-1 Reciprocal Program for Americans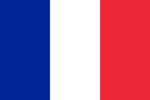 In the spirit of reciprocity and international understanding, the FACC American Outbound program provides visa sponsorship services for qualified young Americans aspiring to work in France and companies interested in hosting them for up to 18 months.
Since 1992, the FACC's International Career Development Programs (ICDP) have partnered with French government agencies, the French Office for Immigration and Integration (OFII) as well as the French Regional Labor Bureau (DIRECCTE), to expedite candidates' visas and work authorizations.
Through the assistance of our ICDP department, candidates who have secured a job offer in France may obtain a work visa for a 18 month "CDD" that allows them to train in France.
FACC has an agreement with France OFII that mirrors the J1 visa program:
Americans between the ages of 18 and 35
Candidates must possess relevant degree or experience
Simplified "CDD" contracts between 3 and 18 months in duration
Candidates must be paid at least the SMIC (France minimum wage)
Open to any field or industry including culinary arts and hospitality
Program is free
Popular with start-ups, restaurants, and educational institutions
Process Flow:
Secure a job offer in France. See our tips and resources to get started
Contact the FACC for visa sponsorship application materials (completed by you and your host company)
After we receive your application materials, the approval process takes 4-6 weeks
Visit the VFS (Visa Facilitation Services) Global Center nearest your hometown in the U.S. to obtain your visa once your application has been approved
Start your professional training in France and make the most of your cultural exchange experience. Keep in touch!
Contact: info(@)faccmn.com