History of FACCMN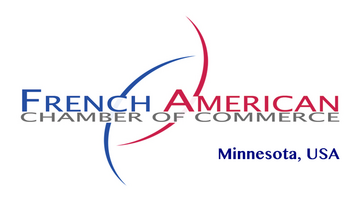 FACCMN Milestones
1978 M. Morris Levy registered the Minnesota branch with FACC New York
1984 FACCMN was incorporated with the State of Minnesota
Original FACCMN Board of Directors (1984)
Andersen
Anderson
Blohorn
Coughlan
Cuddihy, President
Gervais
Gillet
Hayward
Levy
Pétré
Singleland
FACCMN Presidents
1984 - 1985 Cuddihy
1985 - 1987 Edward Hayward
1987 - 1990 Dan Slingeland
1990 - 1993 Alain Frecon
1993 - 1995 Pat Bassett
1995 - 1996
1996 - 1997 Pat Bassett
1997 - 2000 Edward Hayward
2000 - 2002
2002 - 2003 Paul Bees
2004 - 2005 Richard Korinke
2005 - 2006 Olivier Couture
2006 - 2007
2007 - 2009 Paul Bees
2009 - 2011 Jerome Chateau
2011 - 2012 Beth Parkhill / Herve Sarteau
2012 - 2014 Ameeta Jaiswal
2014 - 2016 Thierry Ajas
2016 - 2017 Louis Wendling
2017 - today Nancy Christine Allen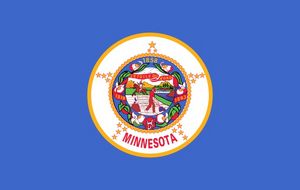 Minnesota, the Star of the North (L'Etoile du Nord).
L'Étoile du Nord is a French phrase meaning "The Star of the North". It is the motto of the U.S. state of Minnesota. Chosen by the state's first governor, Henry Hastings Sibley, it was adopted in 1861, three years after admission of Minnesota to the union.
Minnesota Statute 1.135 describes the seal, its historical symbolism and its uses. Until 1974, the Minnesota Constitution required that the seal "shall be attached to all official acts of the governor requiring authentication."
In 1849, Henry Sibley proposed that a picture created by Seth Eastman be adopted as the official Minnesota territorial seal. This proposal was adopted by the legislature. When Minnesota became a state in 1858, officials continued to use the territorial seal until 1861 when Minnesota Laws 1861, Chapter 43 was passed, creating an official state seal.
The 1861 seal showed a settler plowing a field beside the Mississippi River near St. Anthony Falls. In the background, an Indian on horseback rides toward the setting sun. A banner shows the state motto "L'Etoile du Nord". In 1983 the seal was redesigned. (Laws of Minnesota 1983, Chapter 119) Norway pines (the state tree) were added behind St. Anthony Falls and the direction of the Indian was changed. He now rides toward the farmer rather than away from him.
Also, because of this motto, one of Minnesota's nicknames is The North Star State. The hockey team, the Minnesota North Stars, chose the English translation for their name.
"State Seal," Roots: Minnesota Almanac 13 (Fall 1984): 21-23. Used with permission.
William Folwell. A History of Minnesota Volume II. (St. Paul: Minnesota Historical Society Press, originally published 1924, reprint 1961), p. 357-361. Used with permission.
Robert M. Brown. "The Great Seal of the State of Minnesota," Minnesota History 33 (Fall 1952): 126-129. Used with permission.