CCI France International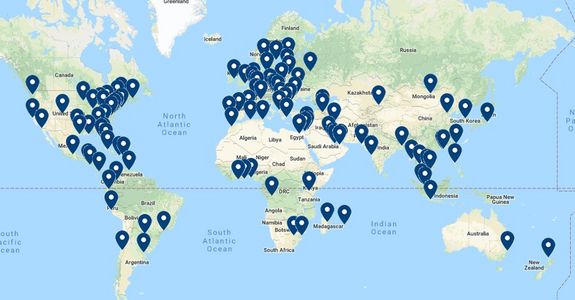 Global Reach. 123 Chambers. 81 Countries. 6 Continents.
Founded in 1907, CCI France International ("Chambre de commerce et d'industrie française à l'international") is a network of 123 French Chamber of Commerce chapters
Present in 90 countries and has a combined membership of 35,000 companies, 50% of which are non-French.
In the United States there are 20 French American Chamber of Commerce chapters with over 5,000 members.
CCI France International plays an essential role in the development, coordination, support and promotion of French Chambers of Commerce and Industry Abroad.
For more information, please visit the CCI France International website.
46 avenue de la Grande Armée - CS 50071
75 858 Paris Cedex 17
France

Phone : +33 (0)1 40 69 37 60
Fax : +33 (0)1 40 69 37 83