Axonaut is an all-in-one tool that delivers the unbeatable combination of power, efficiency & simplicity, all at a price that won't break the bank.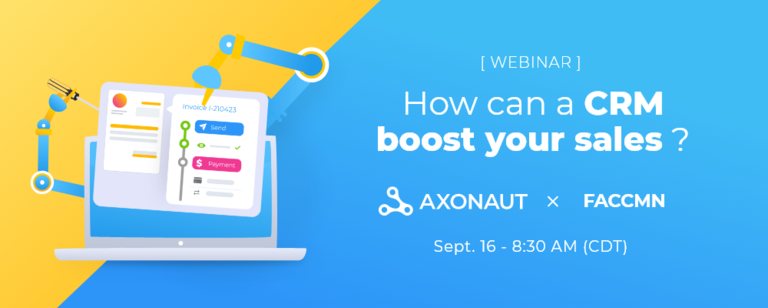 Join us Thursday September 16th at 8:30 AM (CDT) & learn why Axonaut all-in-one tool is so attractive to small businesses & start-ups.
This EFFICIENT, EASY TO USE tool can really help you streamline the process of customer & member management, save you precious time and boost your growth!
"Axonaut comes with advanced quote and invoicing functionalities, as well as CRM and account reconciliation tools. It is an incredibly versatile tool with features to support both sales and accounting activities." Source: 2020 Review Top10.com
Sign-up now: https://app.livestorm.co/axonaut/test?type=light
Axonaut is a member of the French-American Chamber of Commerce, Minnesota Chapter.