Job Board

OmniByte is looking for mobile developers!
The top skill sets are:
1. 2+ years of professional experience in one of the major object-oriented programming languages, such as C# or Java.
2. 1+ years of professional experience with JavaScript, HTML5, and CSS.
3. Knowledge and/or experience in a framework such as AngularJS Framework, Bootstrap Framework, and Ionic Framework.
Join Concordia's Culinary Arts Team!
Summer Employment Opportunities: Village Chef, Assistant Village Chef, Baker, Village Cook, Kitchen Helper
This is a limited opportunity and will be administered to those qualified on a first-come, first-served basis.
Proficiency in the target language is preferred but not required. Learn more about all the job opportunities at Concordia Language Villages.
All summer positions include paid orientation period, salary and the opportunity to apply for the $25,000 Dietrich Fellowship award. Residential positions include room and board.
If you are interested in taking advantage of this opportunity, please contact Jason Syvaoja at jsyvaoja@cord.edu or (319) 541-1369.

Breizelec embauche!
Breizelec est un leader de la réparation de matériels électroniques agricoles. Nous offrons à nos clients trois types de prestations : la réparation, la vente d'un article ré-manufacturé ou bien d'une pièce neuve. Pour accompagner son développement sur l'Amérique du Nord, Breizelec recherche une personne pour la division Nord-Américaine. Localisé à Minneapolis, cette personne réceptionnera et expédira les colis des concessionnaires agricole pour la réparation.
Offre d'emploi : Adjoint administratif
Cliquez sur "Breizelec embauche!" pour voir les détails du poste à pourvoir.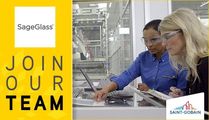 Join the SageGlass team!
SageGlass is hiring for the following roles: Software Engineer, Field Operations Project Manager, UI/UX Designer, Software Engineering Manager, Project Manager, Senior Systems Engineer, Territory Manager, Warehouse Assistant Team Lead, Lead Product Manager, Truck Driver/Warehouse Associate, Laser Process Development Engineer, Assistant Team Lead-ront End, Assistant Team Lead-Lamination. #technology #manufacturing #hiring